Also known as: "Your dog is a Gremlin?"
And also: "You're gonna be the first on the stake when the revolution of the anime fans come!"
Download Episode HERE! (Total Time: 04:15:04)
In true AoY podcasting tradition, when episodes keep piling up, it's time to bundle them all together a-la Thanksgiving Special! Were gonna give you listeners a 3-in-1 Bundleru special with Ghost in the Shell: Stand Alone Complex, Dragonball Super, and Primal!…
(0:00 – 01:04:00) Serving #1: A Stand Alone Complex (sorta) Review – Everything in this write-up was written sometime last month, but better late than never. This review is more of a revelation on what Dustin has been missing out on for the past 15 years by finally getting around to watching both Ghost in the Shell: Stand Alone Complex series. We cover what we can remember of the show, so expect there to be some spoilers afoot. This also gets into where in the hell Jonn was recording from in GodKnowsWhere, Texas, how Smore and their treatment of Galaxy Express 999, how Hash is a terrible Southern Delight, LIVE USER FAN MAIL!, and much more…
(34:20 – 45:40) "Hold On! I'll call your right back!" Music Interlude – Jonn spirit journey was cut short and he cut out from the call, so DJ ZeekDaPhreek steps up to play 80's metal music like Judas Priest and W.A.S.P.
(01:04:00 – 02:02:07) Closing Remarks 1 – This consists of Dustin saying goodbye to a very close friend, RIP Robert Axelrod, SouthEast Gaming Expo talk, changes in podcast hosts over at the ANNCast, #KickVic court discussion, how AniTubers are trash and much more…
(02:02:07 – 02:59:50) Serving#2: The overly late Halloween Special that is now a Thanksgiving Special – Primal and Dragonball Super – Primal is by far the best thing Tartakovsky has done, although Samurai Jack fans will beg to differ with that statement, but screw em! After discussing how great of show with the least amount of episodes shown so far, we then go into DB Super with a longer amount of episodes show that still had a good story in the end. This also goes into Dragonball in general and much more!
(02:59:50 – 04:15:04) Closing Remarks 2 – This includes the #KickVic/WeebWarz saga, Dustin part of Bmar Ghost Trolling Colab 3, Middle East politics and politics all around, Trolling AOC at a Town Hall, The American Moloch religion, Timbox new movie script Tim Zarus, Jonn internet acting crappy, Bible/Catholic talk and much more!
Music Selection:
OP1 – About time this has been watched…
ED1 – Jonn decided to go Blind in Texas without us…
OP2 – This is quite the Super show!
ED2 – Give thanks guys… or Die!
This show has: 
The "Behind the Scenes" Re-Enactments of Vic in the recording booth…
Good stuff from Justin Sevakis…
---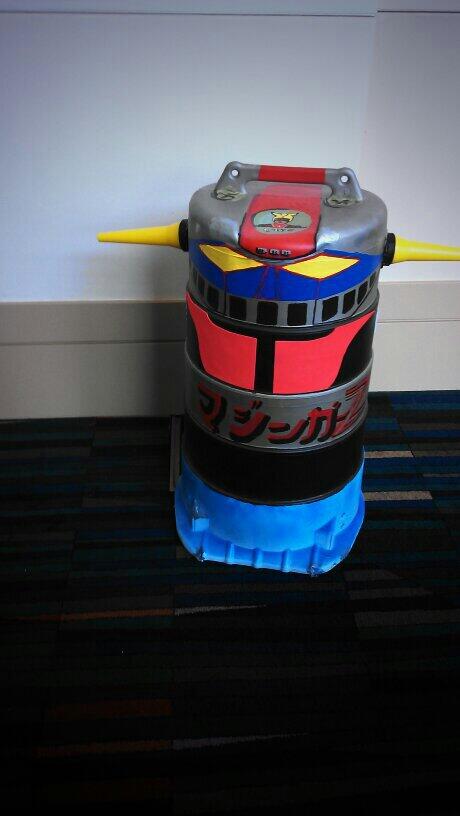 Also known as: "She had me at Cyber City Oedo…"
Download Episode HERE! (Total Time: 1:18:37)

Ok, so here's the deal guys: This con was back in April of this year, so almost 4 months ago, and Zeonic is NOW getting this report out towards the end of the summer. I am sure there was ample time to for him to put something out between now and then, but he didn't, and he really doesn't care. Zeonic can't blame this one on procrastination (well, maybe a little bit) because hey, if you check on what came out between now and April, we have had a full plate on talking about a variety of things that has happened. So without further ado, here is what Zeonic thought about Nashicon. (WARNING: THE AUDIO SUCKS IN THIS!)
(0:00 – 35:00) The beginnings of a Convention Report: NashiCon: Being how this is Zeonic 3rd year to attend NashiCon, it is an improvement from last years venue he must say. With a kicking game room done by the people who do the game rooms for Animazement, actual guest like Robert Axelrod and Lisle Wilkerson to attend this year and panels of interest to go too, this has gone up in quality to his con standards (I guess I can't talk to much there.) This also gets Zeonic to talk about an "obscure" anime panel that he believed had anything to do with obscure anime, getting to know artist alley girls by their mention of Kawajiri anime to start a conversation with, talking about the game room, discussion of the LejiVerse, which diverts to…
(35:00 – 55:40) AN INCOHERENT SEGUE TO GENERAL VIDEO GAME TALK:  Yep, we spend this time talking about video games because we can. This went to talking about game systems, how Zeonic spent money on a Wii that is just and emulation device now, android games that lets you see the world, some youtube troll personality, Sonic talk, Shenmue discussion and probably some more. But when Zeonic went to mention Lisle Wilkerson…
(55:40 – 1:18:37) The failed attempt to finish a Convention Report: NashiCon: Both Zeonic and Jonn were able to get it together and complete the task before them, which is just more discussion of talking about people at the con and con life I guess you can say. This did talk about people with signs at the con, what Zeonic got at the con (which was talk of Cosmo Police Justy in America. Here is a link to ebay on what people want for the Justy VIZ print these days), 90's Nickelodeon show talk, and more stuff I cannot really remember, which there was more to mention.
Links to stuff I mentioned in this episode (if you couldn't make it out):
Vicious Violet Productions (Artist Twitter)
ANN article on the Carolina Manga Library
My written article on Cosmo Police Justy I did for the AAA Podcast almost 3 years ago as of this post
Music Selection:
ED – The song for the modern "Mor-ans"
This show has:

If you look at the description, i'll let you guys be the judge of what is considered "obscure." (This video may not play in your "country" due to youtube restrictions or whatever)
---