Also known as:  "A Man and a Woman. What's that? A Man and a Woman!"
and also: "Much needed Macross great anime super DVD!"
Download Episode Here! (Total Time; 1:35:00)

This was a review that was a long time coming, which this seems to be the most appropriate time to cover it. After making its mark in Japanese theaters on July 7th 1984, this has been a movie that fans have grown to love and appreciate over the years. From the die hard of them all to the young at heart, Macross has left an impressionable mark in animation going back to the early 1980's. And what better way for there to be a retelling of a series than with Super Dimensional Fortress Macross: Do You Remember Love? I should note, we mostly stay on topic, if that means anything to you listeners.
Review: SDF Macross: Do You Remember Love? This film is a piece that, from the hardcore to the intermediate of anime fans, need to see once in their lives. This film is so powerful, that not even companies can obtain the full rights to it on both sides of the globe, which has been in constant legal battle since it's creation so long ago. Even so, many people who worked on this film and were involved have made a name for themselves in the anime industry since then. So, what better way for Zeonic and Jonn to give a "semi" spoiler free (you heard right!) discussion on this film as a whole, where they both talk mostly about the history of this film and those who worked on it; and how it's been distributed across the globe. This also gives Zeonic and Jonn a chance to discuss Macross and Robotech in the states, which was able to leave such a major mark in shaping anime fandom to where it is today. This also has them talking about their experiences seeing this movie for the first time, the legal issues surrounding the movie and the television series over the years, Harmony Gold rantings, bootleg anime talk, Gamestop/EB Games talk, the current issues with Let's Plays, and much more. Also, CLASHING OF THE ZINGEROIDS SOUNDS! at the end.
Here are some versions on Youtube (as of now) that you can see this movie:
Subbed
Dubbed
The Anime World Order treatment of this film (I mean hey, we have played their promo).
Music Selection:
OP – Thank you for helping me remember love once again…
ED – I would pay money to see this live…
This show has:

"Just let the man overpower you for a change…" – Roy Focker

Jonn is right, these intros to Macross are totally awesome…
---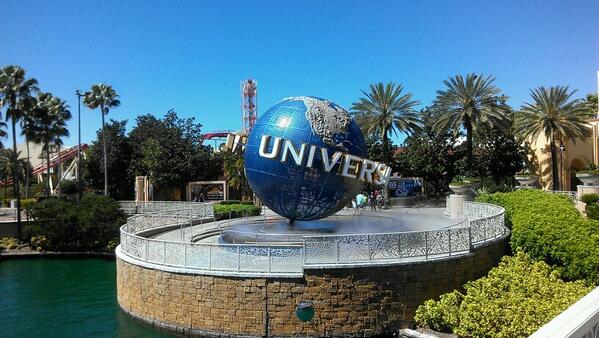 Also known as: "…and then you get to hear… BLOOOOOOOOONDEEEEEEEEEEEEEY"
Download Episode HERE! (Total Time: 2:09:12)

Now that summer is upon us, Zeonic has quite the backlog of episodes he is currently going through between finishing school and going places. This recording was done about 3 months ago with our Megazone 23 reviews, and we now finally have the time to get it out there. Zeonic and his family were able to check out Universal Studios in Orlando FL. (aka the home turf of some big name podcast out there) during his spring break back in March, and the gang had time to discuss Space Dandy season one, which has already ended months ago with season two just now starting on Toonami.
(0:00 – 1:05:21) The Universal Studios Spring Break Trip (aka freaking Florida): After not stepping foot into the least favorite state known to exist, Zeonic is able to tread back to a tourist attraction that he hasn't seen in almost a decade up to this point in time. Zeonic could say that nostalgia played a role in his enjoyment of revisiting the park, but also the current status of his age got the better of him just as well. Trying out the attractions of young and old between Shrek 3D, Transformers the Ride, Springfield, Harry Potter, Terminator 2 3D and Twister;  some feel like they can hold up on their own, and some need to fade away, while others are just a sick joke to be in. Also, being able to have a childhood dream fulfilled, Zeonic was able to grant closure to the inner 8 year old inside him 20 years later; aka Jurassic Park. This was also full of what counts as a racist comment, people who are too old to act like horny 16 year olds, how 4 letters define a generation, Jurassic Park movie discussion, getting sick off Flor-Mex food and much more.
(1:05:21 – 1:07:01) Podcast Promo's: This time we get more publicity for Alpha Counter, and Dave and Joel from Fast Karate tell it to you straight behind the secrets of Masamune Shirow.
(1:07:01 – 2:09:12) Review – Space Dandy Season 1: With Season 2 Episode 2 of Space Dandy just airing this past week by the time this episode comes out, we were able to reflect our thoughts and discuss the episodes of Space Dandy. Space Dandy is a show that when anime is done right, it's done like Space Dandy… Baby! If you care to see what Ben Ettinger from Ani-Pages has to say about Space Dandy, and its core component of the shows animation, then check that out. This also gets us talking about the dark days of Toonami's block, a deep discussion about Rurouni Kenshin (well more like a mini review kinda), what the ani-twitters/ani-tumblrs have to complain about Space Dandy, and much more.
Music Selection:
OP 1 – Get ready, for the ride of your life…
ED 1 – The sound of my employment hell…
OP 2 – This intro is just so Dandy!
ED 2 – Get into this dandy groove ya'll…
This show has:

Yea, my Saturday night was about like that you could say (NSFW for the quezzy)

Yea… that sums up Space Dandy pretty much…
---
What better way to spend the 4th of July by not working on the next podcast and playing more video games. With the digital PSN release of Dynasty Warriors Gundam Reborn out, i'd figure I got some time to spare and stream it on our Twitch.tv channel. It's the same as any of the other games, but I mean its Gundam something, we take what we can get in the states am I right? Well things were going ok till the stream just decided to quit, so that's where we are in this video.
---