AoY Podcast #46 – The Universal Space Dandy Studios, Baby! (Universal Studios/Space Dandy Review)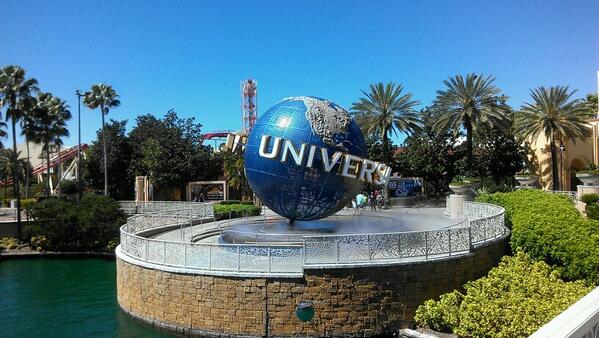 Also known as: "…and then you get to hear… BLOOOOOOOOONDEEEEEEEEEEEEEY"
Download Episode HERE! (Total Time: 2:09:12)

Now that summer is upon us, Zeonic has quite the backlog of episodes he is currently going through between finishing school and going places. This recording was done about 3 months ago with our Megazone 23 reviews, and we now finally have the time to get it out there. Zeonic and his family were able to check out Universal Studios in Orlando FL. (aka the home turf of some big name podcast out there) during his spring break back in March, and the gang had time to discuss Space Dandy season one, which has already ended months ago with season two just now starting on Toonami.
(0:00 – 1:05:21) The Universal Studios Spring Break Trip (aka freaking Florida): After not stepping foot into the least favorite state known to exist, Zeonic is able to tread back to a tourist attraction that he hasn't seen in almost a decade up to this point in time. Zeonic could say that nostalgia played a role in his enjoyment of revisiting the park, but also the current status of his age got the better of him just as well. Trying out the attractions of young and old between Shrek 3D, Transformers the Ride, Springfield, Harry Potter, Terminator 2 3D and Twister;  some feel like they can hold up on their own, and some need to fade away, while others are just a sick joke to be in. Also, being able to have a childhood dream fulfilled, Zeonic was able to grant closure to the inner 8 year old inside him 20 years later; aka Jurassic Park. This was also full of what counts as a racist comment, people who are too old to act like horny 16 year olds, how 4 letters define a generation, Jurassic Park movie discussion, getting sick off Flor-Mex food and much more.
(1:05:21 – 1:07:01) Podcast Promo's: This time we get more publicity for Alpha Counter, and Dave and Joel from Fast Karate tell it to you straight behind the secrets of Masamune Shirow.
(1:07:01 – 2:09:12) Review – Space Dandy Season 1: With Season 2 Episode 2 of Space Dandy just airing this past week by the time this episode comes out, we were able to reflect our thoughts and discuss the episodes of Space Dandy. Space Dandy is a show that when anime is done right, it's done like Space Dandy… Baby! If you care to see what Ben Ettinger from Ani-Pages has to say about Space Dandy, and its core component of the shows animation, then check that out. This also gets us talking about the dark days of Toonami's block, a deep discussion about Rurouni Kenshin (well more like a mini review kinda), what the ani-twitters/ani-tumblrs have to complain about Space Dandy, and much more.
Music Selection:
OP 1 – Get ready, for the ride of your life…
ED 1 – The sound of my employment hell…
OP 2 – This intro is just so Dandy!
ED 2 – Get into this dandy groove ya'll…
This show has:

Yea, my Saturday night was about like that you could say (NSFW for the quezzy)

Yea… that sums up Space Dandy pretty much…
2 responses