Also known as: "DAMMIT, BENNETT THE SAGE HAS HACKED OUR NETWORK!!"
Download Episode HERE! (Total Time: 1:23:58)

This has been a long time coming, and its about time to bring on the space bootyliciousness into our podcast with Space Adventure Cobra.
(0:00 – 01:11:38) Review – Space Adventure Cobra TV – This was recorded in two different days, because for some unholier than thou reason, Skype was being a butt for two days, or maybe its just our internet at the time. Anyways, Jonn and Dustin travel across the galaxy in search of fine interstellar ladies and ones that turn into giants. Cobra is just good stuff period, in every episode, even when Dustin can't recall most of it (since its been about 2 years since he last saw it). Upon the hosts travels to space casinos and combating against cyborg mermaid gynoids, the podcast crew goes a bit off topic on things like how Dustin panel for AWA didn't go through, upcoming book fests in SC, Harry Potter talk, both Dustin and Jonn talk about moving (which, happened a month ago for me. Shows the timeliness of these podcast releases am I right – Dustin), The Fast Karate Podcast numbering system, Amazon prime has Macross, Mospeda and Southern Cross, which then just digresses to Macross licensing talk, other Cobra anime, how Trump will make Celebrity Apprentice for government positions (looking at you Dennis Rodman) and much much more.
(23:07 – 23:52) RightStuf! Promo – This was thrown into the review during our constant Skype issues, but RightStuf! has a sale on Viz and Funimation products going on right now. During the promo Dustin says the promo code to use, so give it a listen if you want your animoo swag on discount, cuz all ya'll broke in some way.
(01:11:38 – 1:23:58) Closing Remarks – This gets us into why Dennis Rodman has some good points to him (though very few), TCR Ghost conspiracies, Dustin and others continued hatred towards Anime Abandon, Jason Bourne movie was alright, and MORE SKYPE ISSUES!!! See yea for episode 100!!!
Music Selection: 
OP – Cobra is a true kinda guy
This show has:
---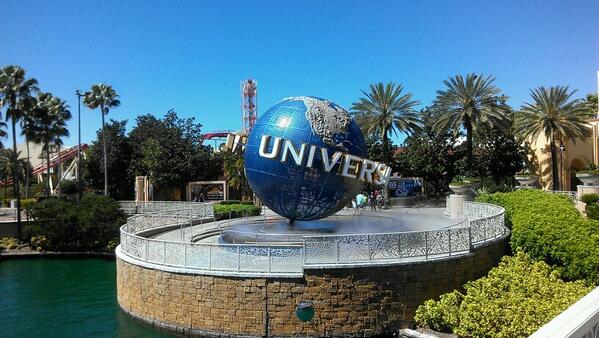 Also known as: "…and then you get to hear… BLOOOOOOOOONDEEEEEEEEEEEEEY"
Download Episode HERE! (Total Time: 2:09:12)

Now that summer is upon us, Zeonic has quite the backlog of episodes he is currently going through between finishing school and going places. This recording was done about 3 months ago with our Megazone 23 reviews, and we now finally have the time to get it out there. Zeonic and his family were able to check out Universal Studios in Orlando FL. (aka the home turf of some big name podcast out there) during his spring break back in March, and the gang had time to discuss Space Dandy season one, which has already ended months ago with season two just now starting on Toonami.
(0:00 – 1:05:21) The Universal Studios Spring Break Trip (aka freaking Florida): After not stepping foot into the least favorite state known to exist, Zeonic is able to tread back to a tourist attraction that he hasn't seen in almost a decade up to this point in time. Zeonic could say that nostalgia played a role in his enjoyment of revisiting the park, but also the current status of his age got the better of him just as well. Trying out the attractions of young and old between Shrek 3D, Transformers the Ride, Springfield, Harry Potter, Terminator 2 3D and Twister;  some feel like they can hold up on their own, and some need to fade away, while others are just a sick joke to be in. Also, being able to have a childhood dream fulfilled, Zeonic was able to grant closure to the inner 8 year old inside him 20 years later; aka Jurassic Park. This was also full of what counts as a racist comment, people who are too old to act like horny 16 year olds, how 4 letters define a generation, Jurassic Park movie discussion, getting sick off Flor-Mex food and much more.
(1:05:21 – 1:07:01) Podcast Promo's: This time we get more publicity for Alpha Counter, and Dave and Joel from Fast Karate tell it to you straight behind the secrets of Masamune Shirow.
(1:07:01 – 2:09:12) Review – Space Dandy Season 1: With Season 2 Episode 2 of Space Dandy just airing this past week by the time this episode comes out, we were able to reflect our thoughts and discuss the episodes of Space Dandy. Space Dandy is a show that when anime is done right, it's done like Space Dandy… Baby! If you care to see what Ben Ettinger from Ani-Pages has to say about Space Dandy, and its core component of the shows animation, then check that out. This also gets us talking about the dark days of Toonami's block, a deep discussion about Rurouni Kenshin (well more like a mini review kinda), what the ani-twitters/ani-tumblrs have to complain about Space Dandy, and much more.
Music Selection:
OP 1 – Get ready, for the ride of your life…
ED 1 – The sound of my employment hell…
OP 2 – This intro is just so Dandy!
ED 2 – Get into this dandy groove ya'll…
This show has:

Yea, my Saturday night was about like that you could say (NSFW for the quezzy)

Yea… that sums up Space Dandy pretty much…
---