Also known as: "Title: Marilyn Manson mourned on Twitter, confused him with dead Mass Murderer Charles, what a headline!"
Download Episode HERE! (Total Time: 01:51:35)
So for this years Thanksgiving special, we'll talk about something we haven't focused on in years, and that is an entire episode dedicated to video games. So join Dustin, Jonn and Josh to talk about Vidjer Gamez!
(0:00 – 01:26:10) Thanksgaming Special – This is a discussion mostly of what the podcast has been playing in our spare times when were not doing podcasts. Jonn and Josh talk extensively about the Nintendo Switch, Mario Odyssey and Zelda Breath of the Wild. Josh mentions the new Sonic Forces and Mania games, and Dustin goes into Gundam Versus, Final Fantasy X, Friday the 13th: The Game, and Windjammers. Of course other topics arise like Star Wars games, EA being the worst lottery company in the world (followed by how long it would take to unlock their crap), Final Fantasy collections that might not come out, and some banter about how Dustin never talked about the con he went to nor anything about the SNES Classic.
(01:26:10 – 1:51:35) Closing Remarks: Chris Chan spreads his Hyperdimensional Waifutunia autism across the state of Virgina for a week, The death of Charles "NotMarilyn" Manson and Della Reese, Political Sexual Misconduct talk, and much more!
Music Selection:
OP – Nintendo should smell its doom, it's (never) gonna go 3rd party so soon…
ED – I just found whatever Marilyn Manson song to go at the end of this…
This show has:
Man, did EA eff up or what…
Well, looks who's back!
---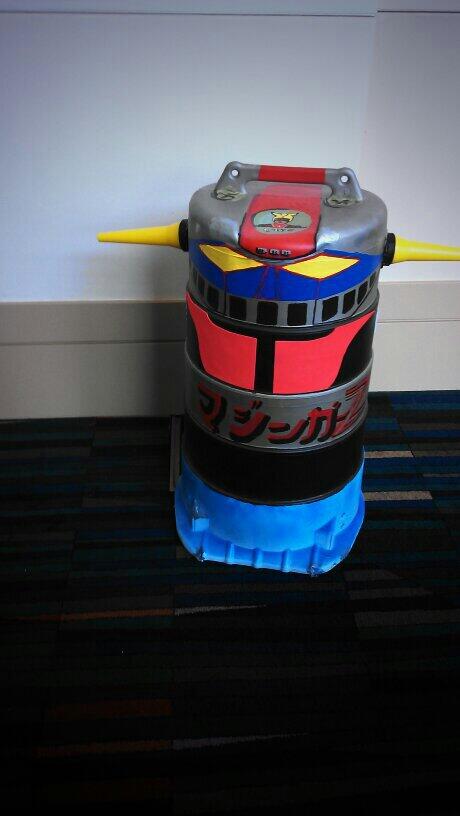 Also known as: "She had me at Cyber City Oedo…"
Download Episode HERE! (Total Time: 1:18:37)

Ok, so here's the deal guys: This con was back in April of this year, so almost 4 months ago, and Zeonic is NOW getting this report out towards the end of the summer. I am sure there was ample time to for him to put something out between now and then, but he didn't, and he really doesn't care. Zeonic can't blame this one on procrastination (well, maybe a little bit) because hey, if you check on what came out between now and April, we have had a full plate on talking about a variety of things that has happened. So without further ado, here is what Zeonic thought about Nashicon. (WARNING: THE AUDIO SUCKS IN THIS!)
(0:00 – 35:00) The beginnings of a Convention Report: NashiCon: Being how this is Zeonic 3rd year to attend NashiCon, it is an improvement from last years venue he must say. With a kicking game room done by the people who do the game rooms for Animazement, actual guest like Robert Axelrod and Lisle Wilkerson to attend this year and panels of interest to go too, this has gone up in quality to his con standards (I guess I can't talk to much there.) This also gets Zeonic to talk about an "obscure" anime panel that he believed had anything to do with obscure anime, getting to know artist alley girls by their mention of Kawajiri anime to start a conversation with, talking about the game room, discussion of the LejiVerse, which diverts to…
(35:00 – 55:40) AN INCOHERENT SEGUE TO GENERAL VIDEO GAME TALK:  Yep, we spend this time talking about video games because we can. This went to talking about game systems, how Zeonic spent money on a Wii that is just and emulation device now, android games that lets you see the world, some youtube troll personality, Sonic talk, Shenmue discussion and probably some more. But when Zeonic went to mention Lisle Wilkerson…
(55:40 – 1:18:37) The failed attempt to finish a Convention Report: NashiCon: Both Zeonic and Jonn were able to get it together and complete the task before them, which is just more discussion of talking about people at the con and con life I guess you can say. This did talk about people with signs at the con, what Zeonic got at the con (which was talk of Cosmo Police Justy in America. Here is a link to ebay on what people want for the Justy VIZ print these days), 90's Nickelodeon show talk, and more stuff I cannot really remember, which there was more to mention.
Links to stuff I mentioned in this episode (if you couldn't make it out):
Vicious Violet Productions (Artist Twitter)
ANN article on the Carolina Manga Library
My written article on Cosmo Police Justy I did for the AAA Podcast almost 3 years ago as of this post
Music Selection:
ED – The song for the modern "Mor-ans"
This show has:

If you look at the description, i'll let you guys be the judge of what is considered "obscure." (This video may not play in your "country" due to youtube restrictions or whatever)
---