Also known as: "Getting intimate with Vincent Baker…"
and also: "He punches the crap outta cancer!"
Download Episode HERE! (Total Time: 1:16:53)
It is once again the start of Con season for the podcast, as Zeonic takes his yearly leave for this years Nashicon. Of course this episode will mark a historic landmark, as a live person enters the podcast "studio" (a.k.a., Zeonic room) to do a live recording with us. Let's just say, we will do better next time. So, join us and our special live guest Vincent Baker from Otherworlds as we do our convention review and anime review of Psychic Wars.
(0:00 – 27:44) Convention Review – Nashicon 2015: This might be the first time ever that a con report is less than 30 minutes long, only because there wasn't too much to gripe about. Both Zeonic and Vincent felt that the con stepped their game up in terms of getting good guest like returning champion Spike Spencer and newcomer Kyle Hebert to stop by Colombia S.C. What sweetened the pot even more was that Windjammers was available, so of course Zeonic got his fill of FLYING POWER DISK-U. We also mentioned the issues with how certain panels were ran this year, our guest Vincent discussing his upcoming game,  switching out to another mic in the studio (which… wasn't a good idea), and Vincent discussing Triad Anime Con as being a featured guest there.
(27:44 – 43:51) Interview – Vincent Baker: So this interview was conducted behind the registration booth at the con since Zeonic saw it as the least chaotic area in the convention to talk to Vincent. Vincent was able to sit down and answer some questions and go into details about the Otherworlds game, which the Kickstarter to that will be updated on this post when it gets released on May 1st. So if your interested in the game, please give him all your money (or what you realistically want to give).
UPDATE! (May 2nd): Here is the link for the Otherworlds Kickstarter, so if you want to contribute, just click here to go to the Kickstarter page!!
(43:51 – 46:04) Podcast Promo's: Our last promo was from February, so it's high time we do another one. Alpha Counter has been keeping current with their once a week schedule for shows, which this latest episode is about upcoming films this summer. Anime World Order recently put out an episode reviewing The Anime Encyclopedia 3rd Edition, which even our latest promo aired on their episode, so thank you AWO gang! In other big news, the Daily Anime Podcast has released some more episodes, with Parasyte The Maximum and more Legend of Galactic Heroes talk.
(46:04 – 1:16:53) Review: Psychic Wars OVA: This was an anime that Jonn mentioned in our Crystal Triangle episode, which prompted Zeonic to watch it at 1 a.m. the night before. Regardless of this anime's flaws, it is able to tackle one issue in question that is a worldwide cause of concern, and that is how to properly cure cancer. Of course this gets us off topic to talk about how to play the Shemue games, closing remarks on Chris(tine) Chan status update, proper tooth care, and briefly mentioning Chris Chan to Vincent, which he doesn't need to honestly know. All this and more in this weeks episode.
Music Selection:
OP – It's bout time we jam up this con once more…
OP2 – Time to dawn on our Jesus powers to punch cancer…
ED – After seeing this anime, we are now true veterans of The Psychic Wars…
This show has:
This anime…. at its purest form…
The panel about Studio Ghibli is literally a documentary someone just popped in a DVD and left #nashiconpic.twitter.com/GJcVgtLNBN

— A.O.Y Podcast (@AOYPodcast) April 18, 2015
Finally was able to best Dustin of @AOYPodcast at this game. XD pic.twitter.com/76yWQegyws

— Vincent Baker (@TheVindicated) April 19, 2015

This injustice won't last forever Vincent….
---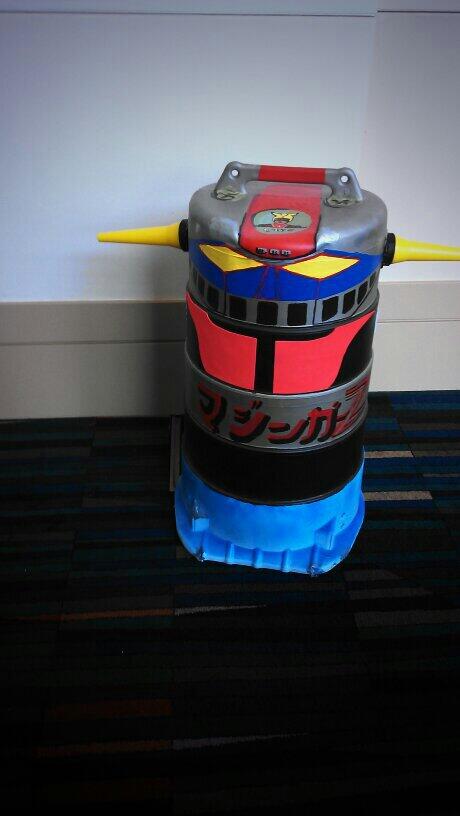 Also known as: "She had me at Cyber City Oedo…"
Download Episode HERE! (Total Time: 1:18:37)

Ok, so here's the deal guys: This con was back in April of this year, so almost 4 months ago, and Zeonic is NOW getting this report out towards the end of the summer. I am sure there was ample time to for him to put something out between now and then, but he didn't, and he really doesn't care. Zeonic can't blame this one on procrastination (well, maybe a little bit) because hey, if you check on what came out between now and April, we have had a full plate on talking about a variety of things that has happened. So without further ado, here is what Zeonic thought about Nashicon. (WARNING: THE AUDIO SUCKS IN THIS!)
(0:00 – 35:00) The beginnings of a Convention Report: NashiCon: Being how this is Zeonic 3rd year to attend NashiCon, it is an improvement from last years venue he must say. With a kicking game room done by the people who do the game rooms for Animazement, actual guest like Robert Axelrod and Lisle Wilkerson to attend this year and panels of interest to go too, this has gone up in quality to his con standards (I guess I can't talk to much there.) This also gets Zeonic to talk about an "obscure" anime panel that he believed had anything to do with obscure anime, getting to know artist alley girls by their mention of Kawajiri anime to start a conversation with, talking about the game room, discussion of the LejiVerse, which diverts to…
(35:00 – 55:40) AN INCOHERENT SEGUE TO GENERAL VIDEO GAME TALK:  Yep, we spend this time talking about video games because we can. This went to talking about game systems, how Zeonic spent money on a Wii that is just and emulation device now, android games that lets you see the world, some youtube troll personality, Sonic talk, Shenmue discussion and probably some more. But when Zeonic went to mention Lisle Wilkerson…
(55:40 – 1:18:37) The failed attempt to finish a Convention Report: NashiCon: Both Zeonic and Jonn were able to get it together and complete the task before them, which is just more discussion of talking about people at the con and con life I guess you can say. This did talk about people with signs at the con, what Zeonic got at the con (which was talk of Cosmo Police Justy in America. Here is a link to ebay on what people want for the Justy VIZ print these days), 90's Nickelodeon show talk, and more stuff I cannot really remember, which there was more to mention.
Links to stuff I mentioned in this episode (if you couldn't make it out):
Vicious Violet Productions (Artist Twitter)
ANN article on the Carolina Manga Library
My written article on Cosmo Police Justy I did for the AAA Podcast almost 3 years ago as of this post
Music Selection:
ED – The song for the modern "Mor-ans"
This show has:

If you look at the description, i'll let you guys be the judge of what is considered "obscure." (This video may not play in your "country" due to youtube restrictions or whatever)
---
---
Also known as: "When I go to bed, to laugh, to go to sleep, that's the song I listen too…"
Or could be known as: "Dude, just be a real white dude and own a .45!"
This is going to conclude our Gundam Month segment. Since we have not only covered the essential 90's AU Gundam shows, but we decide to review the latest Gundam Unicorn OVA. This was recorded actually before the rest of our other Gundam recordings kinda, since what we discussed in this episode was still fresh in our heads. And that was all good until we got sidetracked…like, A LOT!
Regardless of a few things we spoiled about this latest OVA, we also went off topic on things such as general Gundam/Anime talk, doing some catching up with our special guest Shin Von Vekou (of our old Kool Kids Klub podcast days), mention the Colorado guy who found Osama Bin Laden, Koichi Ohata ranting on Tomino, stupid anime fan bickering, more Love_that_Goku tweets, the death of Chieko Honda, Soulja Boy music, and I give a brief talk on the latest Tomb Raider game.
Also, Jeff and Andy from the Daily Anime Podcast come in to help us find Laplace's box.
Disclaimer: If anyone is reading this, I am going to be at Nashicon this Saturday in Colombia SC. I will be doing a panel called "What the Damn? Moments in Anime" which starts at 10pm that night. But, I doubt anyone reading this lives in SC, or even going to that con, which might be a good thing. But whatever, just letting you know, because you can expect a podcast review about it sometime.
Download Episode HERE! (Total Time: 1:31:17)
Music Selection:
Listen to this as you save the earth!!!
UUUUUUUUUUUUUNNNNNGGGGG, I WAKE UP LOOK'N LIKE GOKU!!!!
This show has:
NO MEANS NO!!!!
UUGGGGGGUUUUUUUUUUUUUUUU….
---